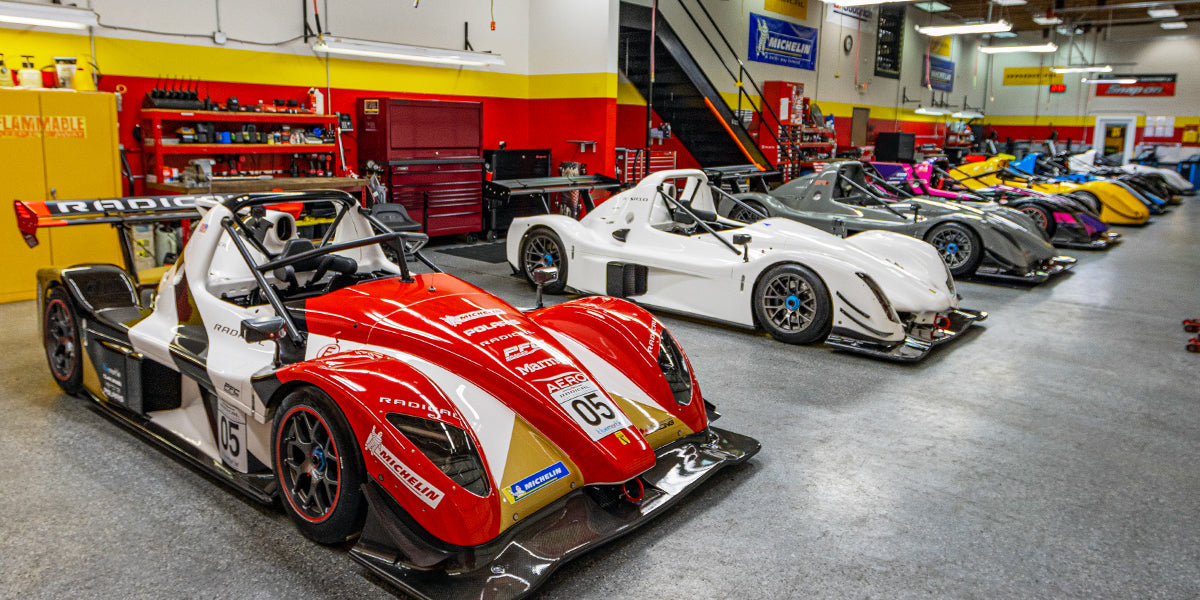 Spring Mountain Racing
World-Class Service at your Fingertips
Our team of highly skilled technicians are here to keep your car in peak performance. Call 775-727-7564 today for more information on our available services.
Leave it to us
We have you covered
Nose to Wing Inspections
We will service all fluids, bleed brake and clutch systems, check torques, and check operation of all car systems.
Engine Refreshes
We can remove, tear down, clean, inspect, build, and install Radical engines due to high hours or a failure
Quaife (GDU) Refreshes
We can remove, tear down, clean, inspect, build, and install GDUs due to high hours or failure.
Dyno Services
We can break-in or performance check your car to make sure you are getting the most out of your Radical.
System Rebuilds
We can rebuild brake calipers, brake and clutch master cylinders, uprights, and have shocks tested and rebuilt.
Download ECU Data
We can download, monitor, and diagnose your ECU data, allowing you the opportunity to fine-tune your racing skills and driving experience.
Mount & Balances
We will mount and balance wheels and tires as needed during your time at the track.
Race car Engineering
We will set up your car to your preferences. Our goal is always that you have the best experience as safe as possible.
Lifeline Fire Bottle Service
We install, inspect, and service Lifeline fire suppression systems upon expiration or discharge.
Body Repair
We remove and install damaged body work and aero pieces for replacement or repair.
Updating Fuel Cells & Seatbelts
We monitor and replace fuel cells, seat belts, and more to keep you safe.
And More!
In need of a service not listed here? Give us a call to speak about getting your car in peak performance.