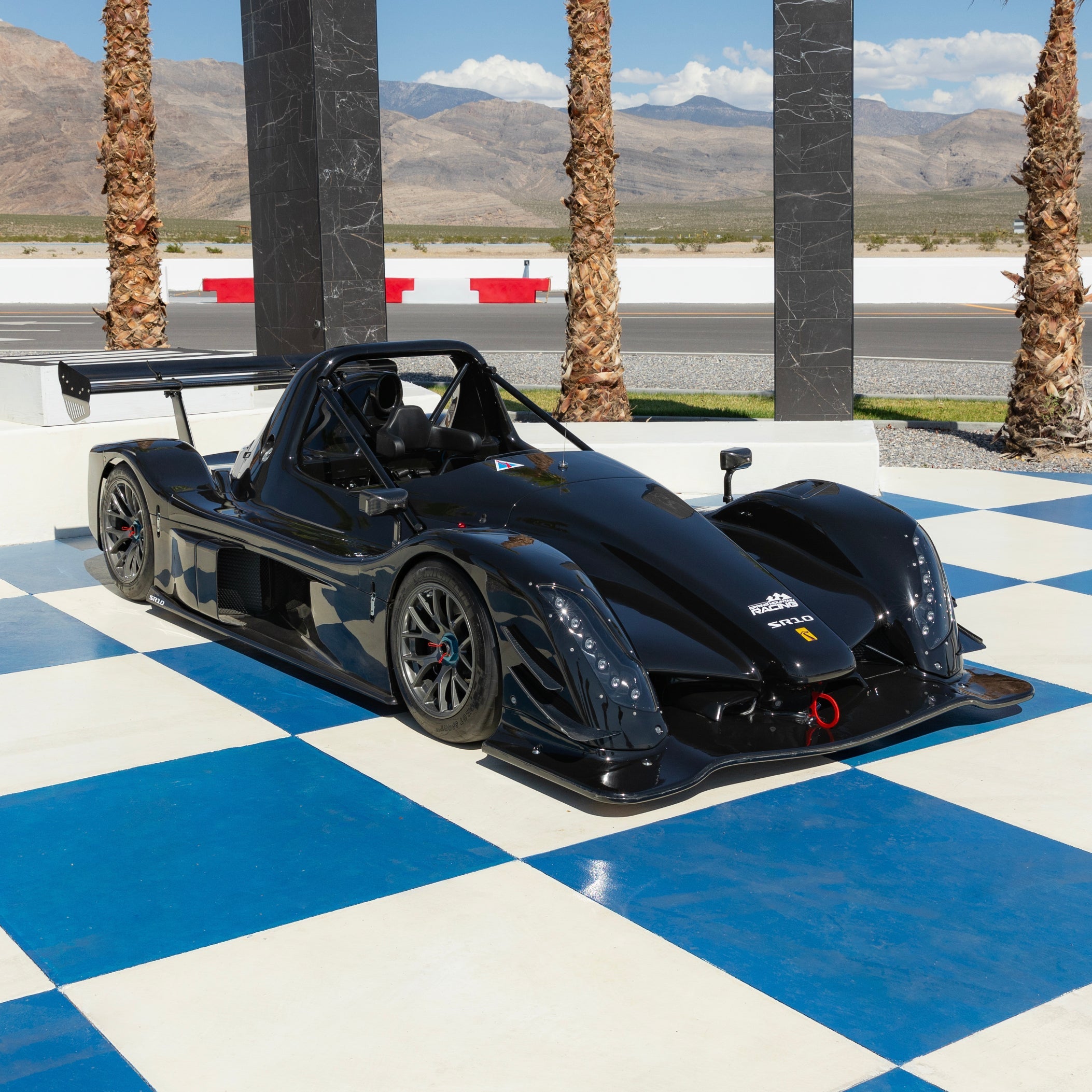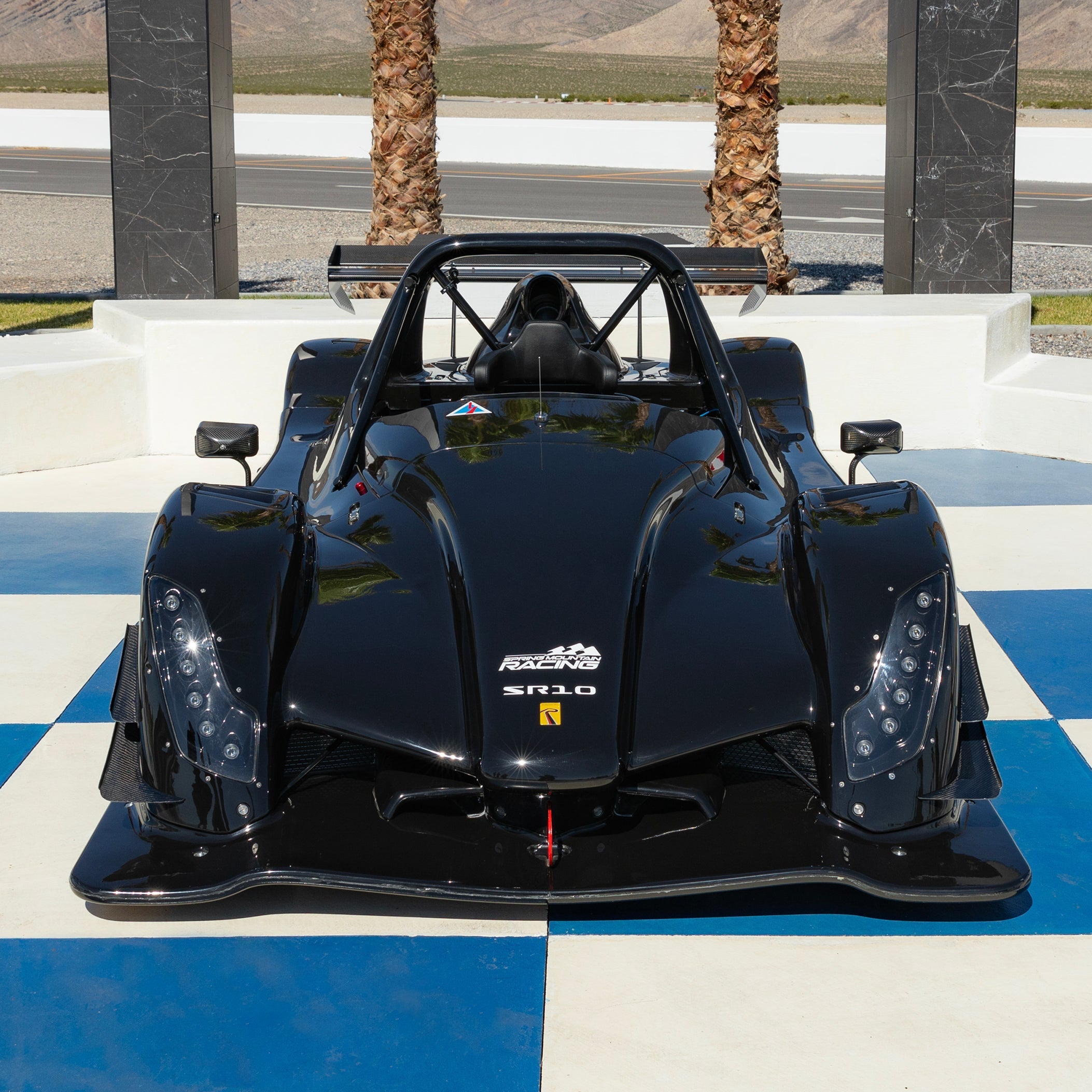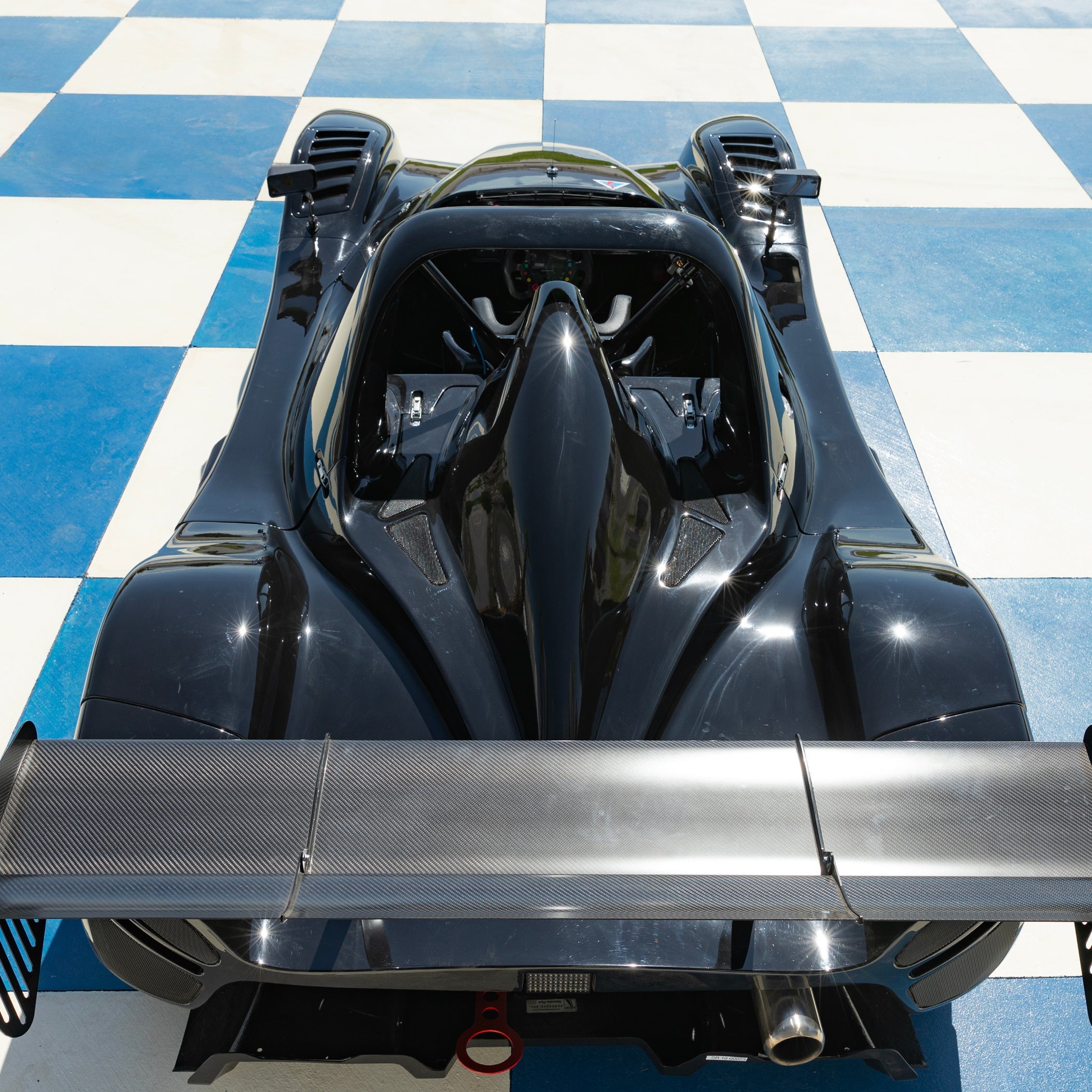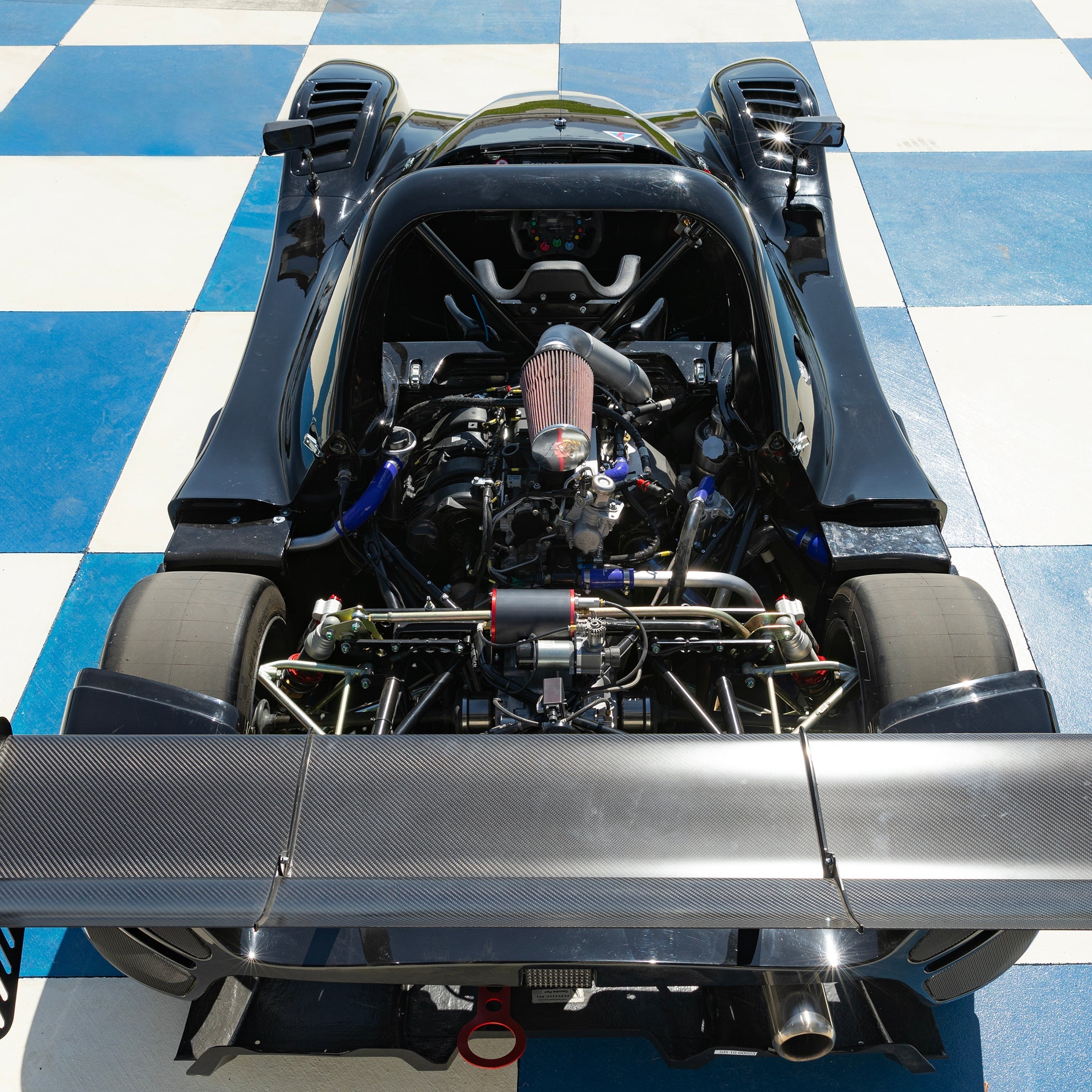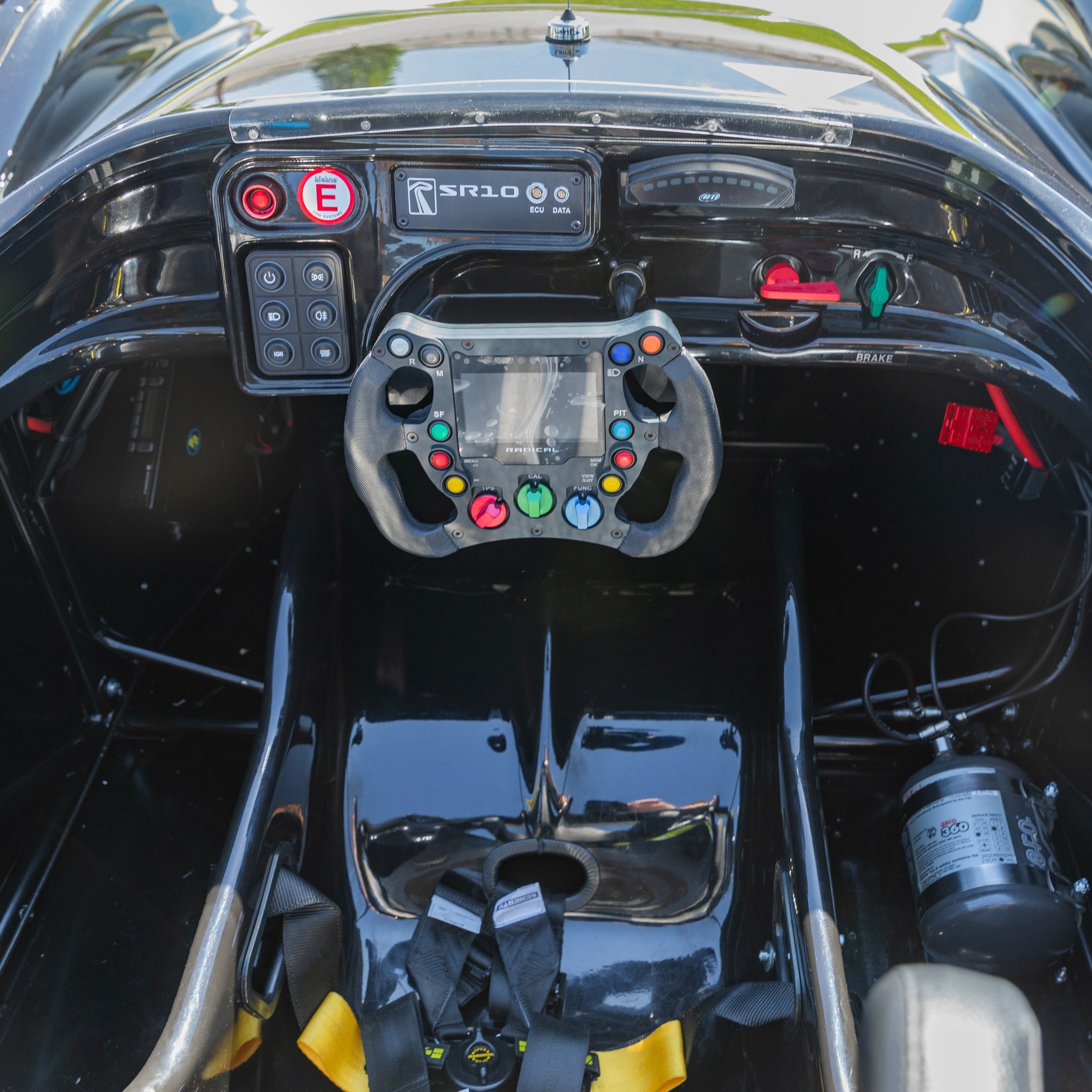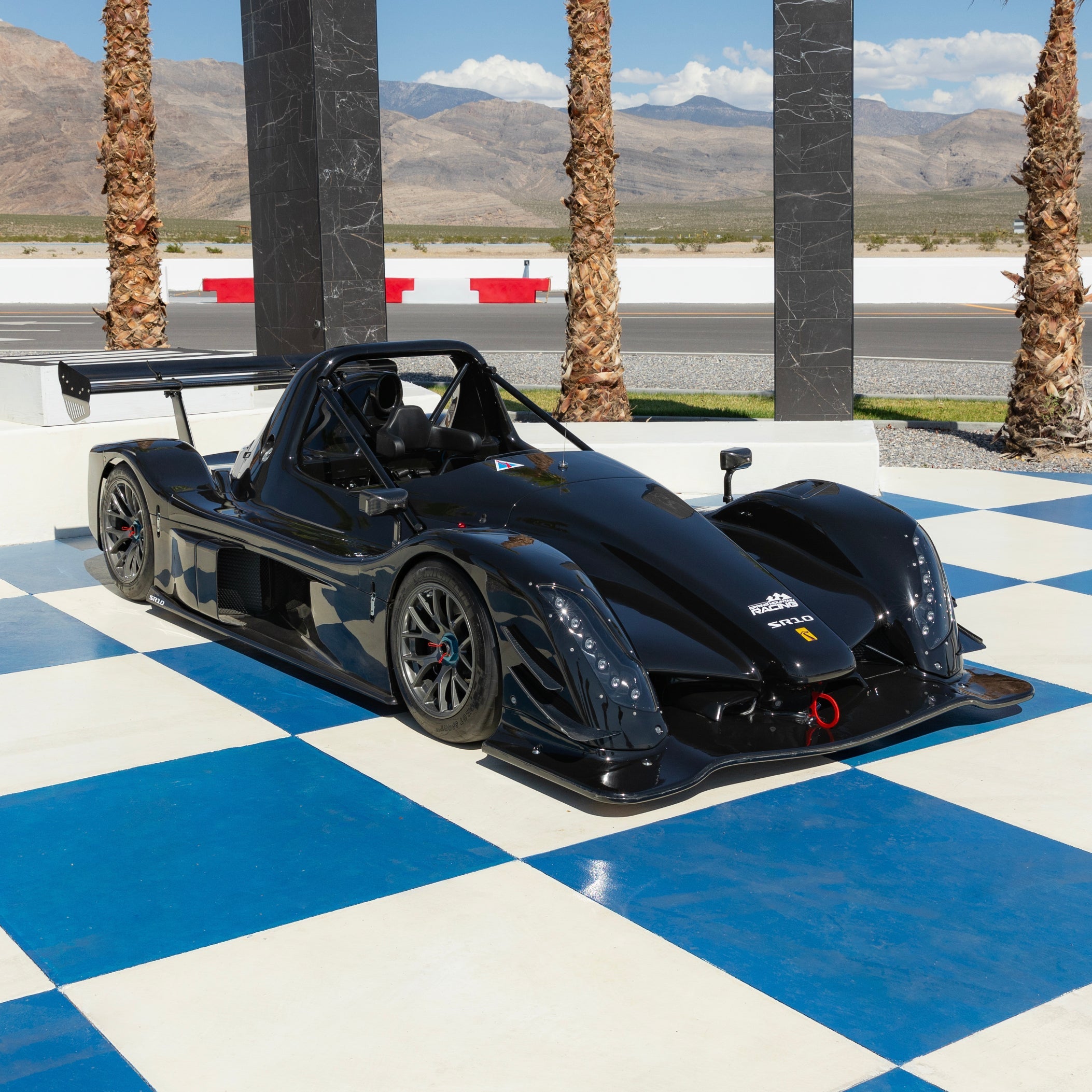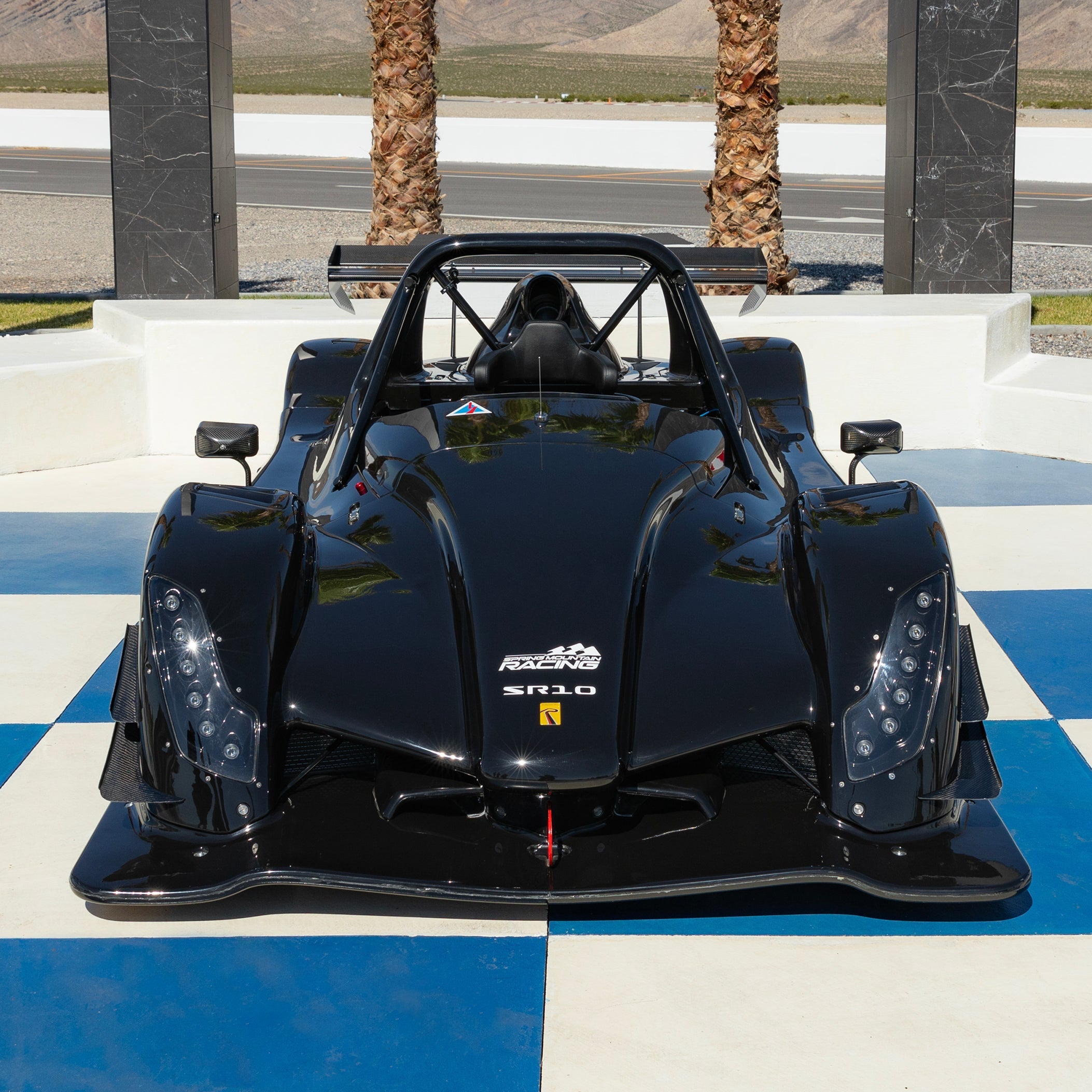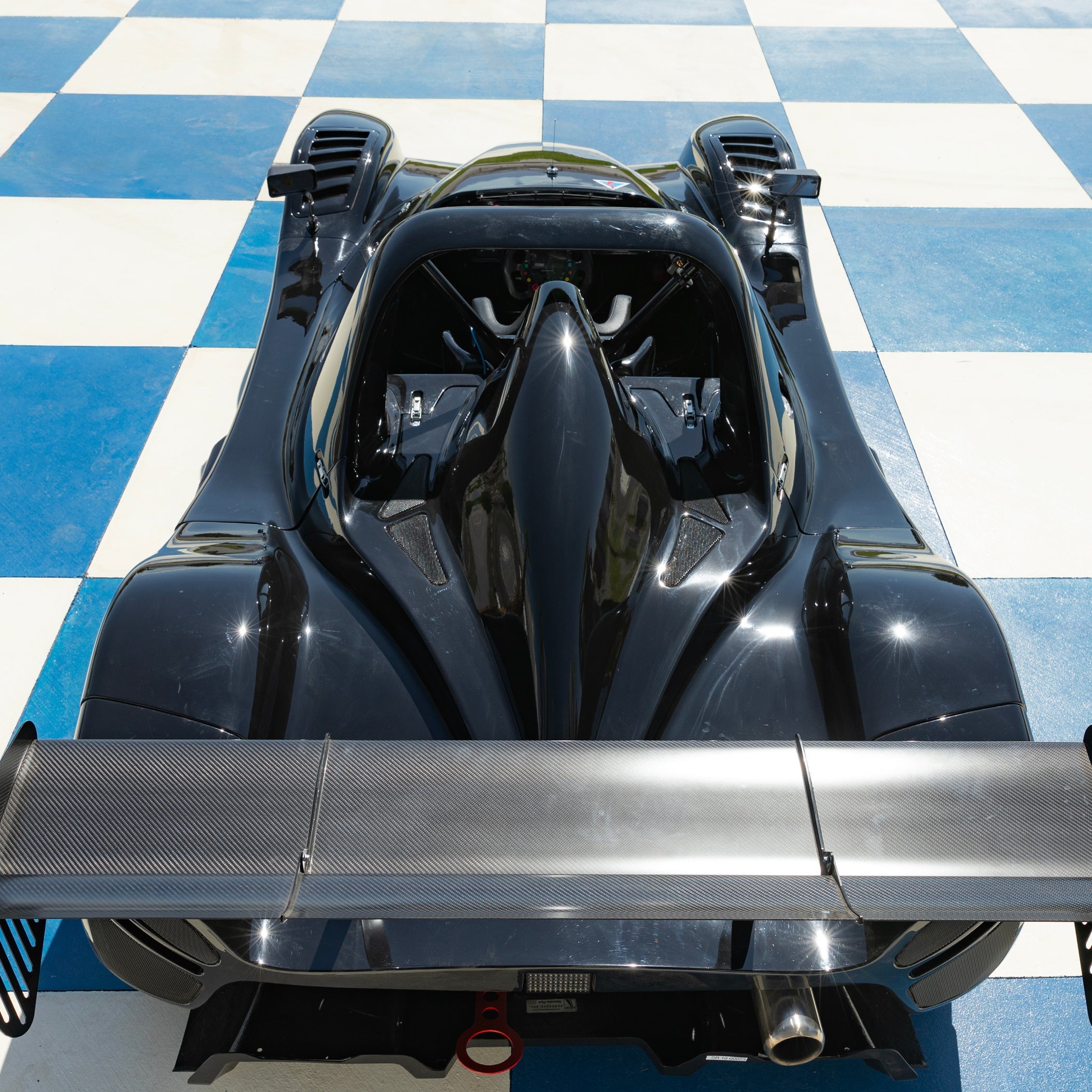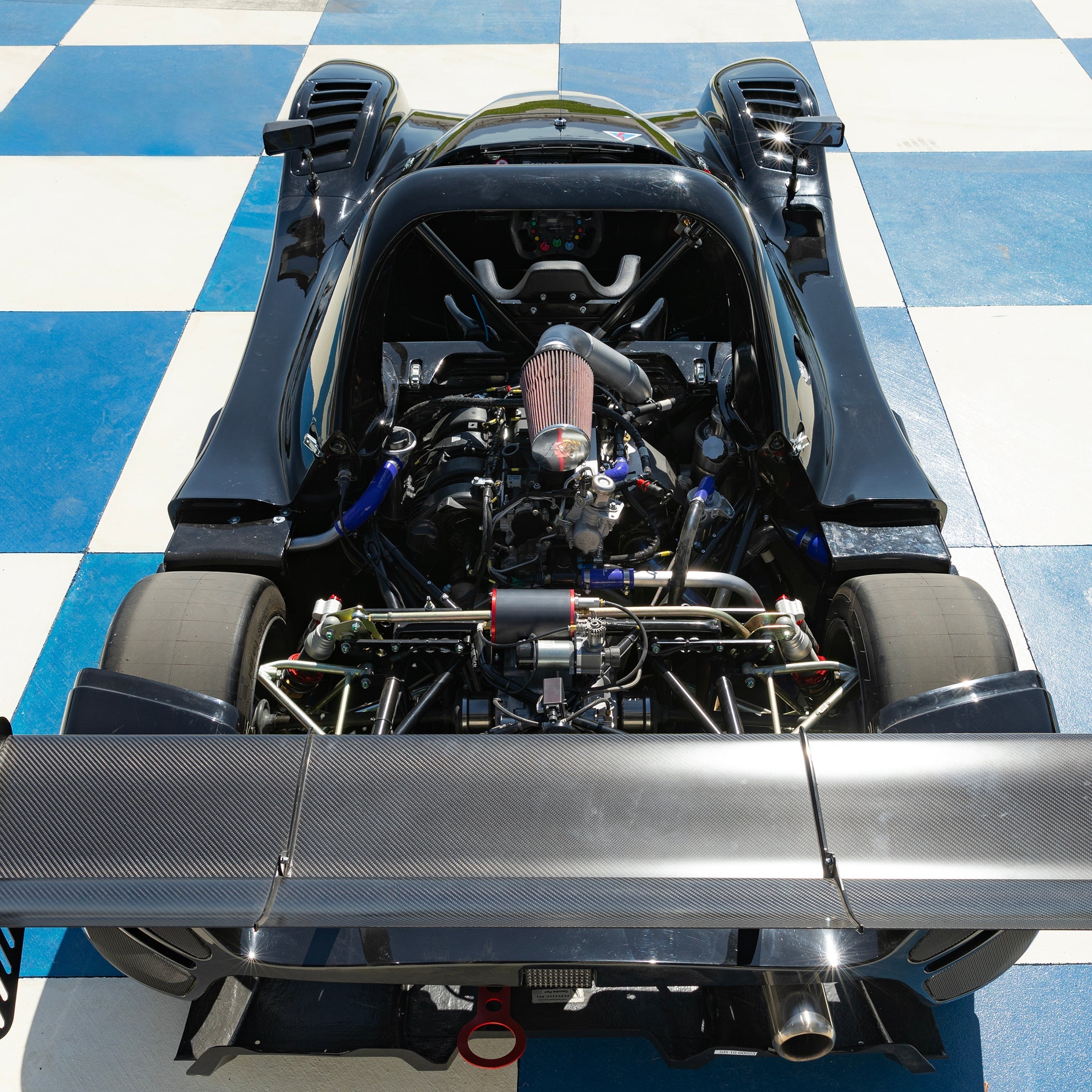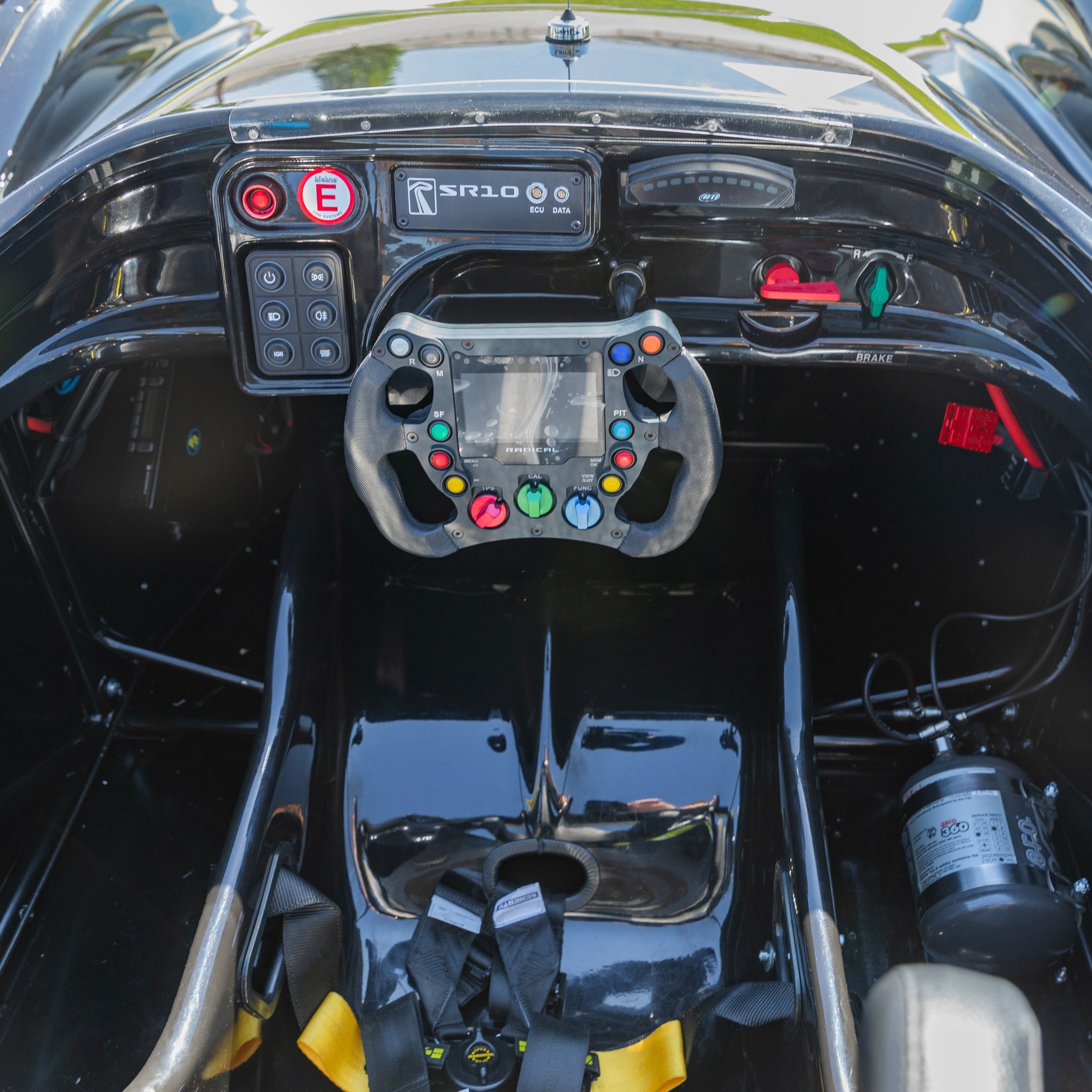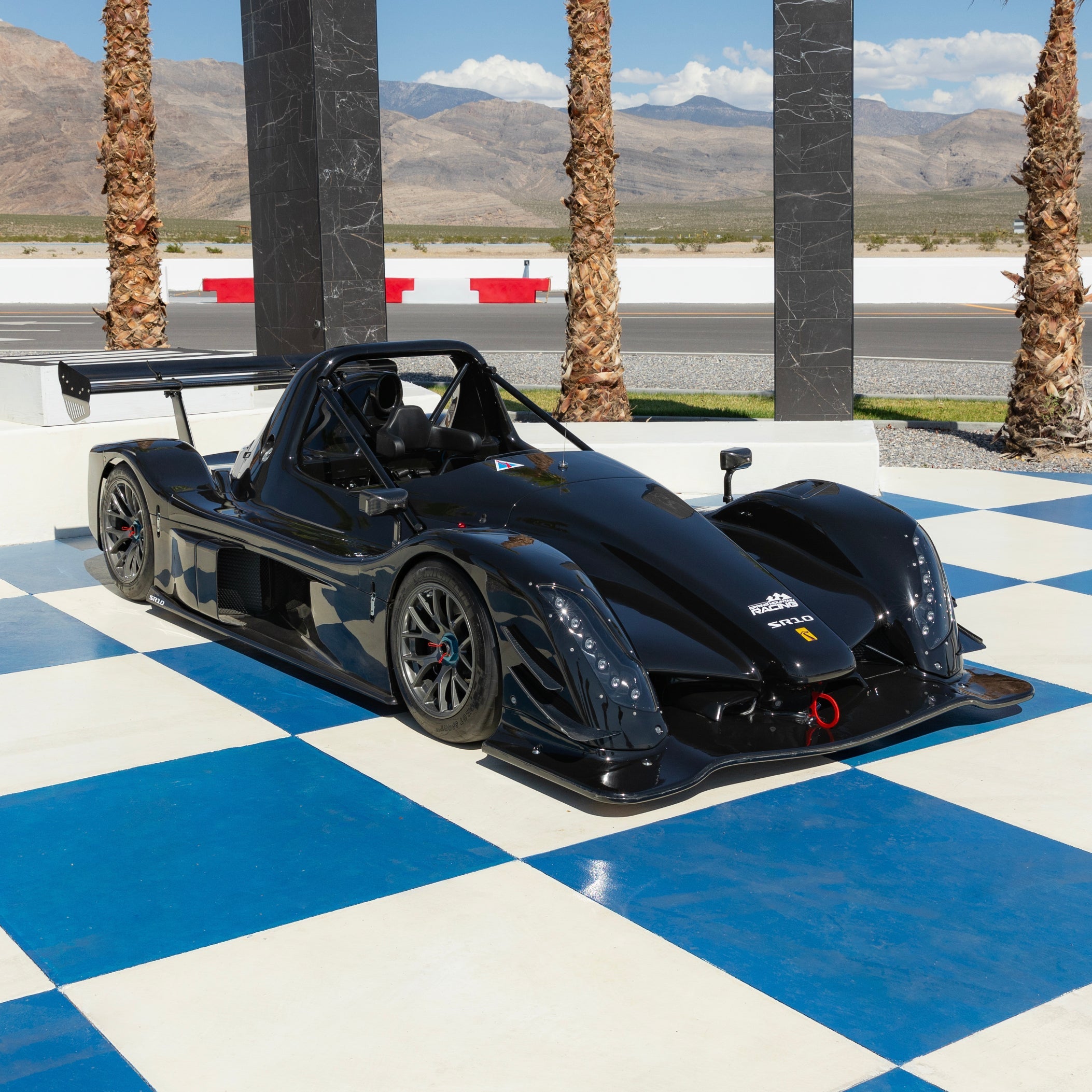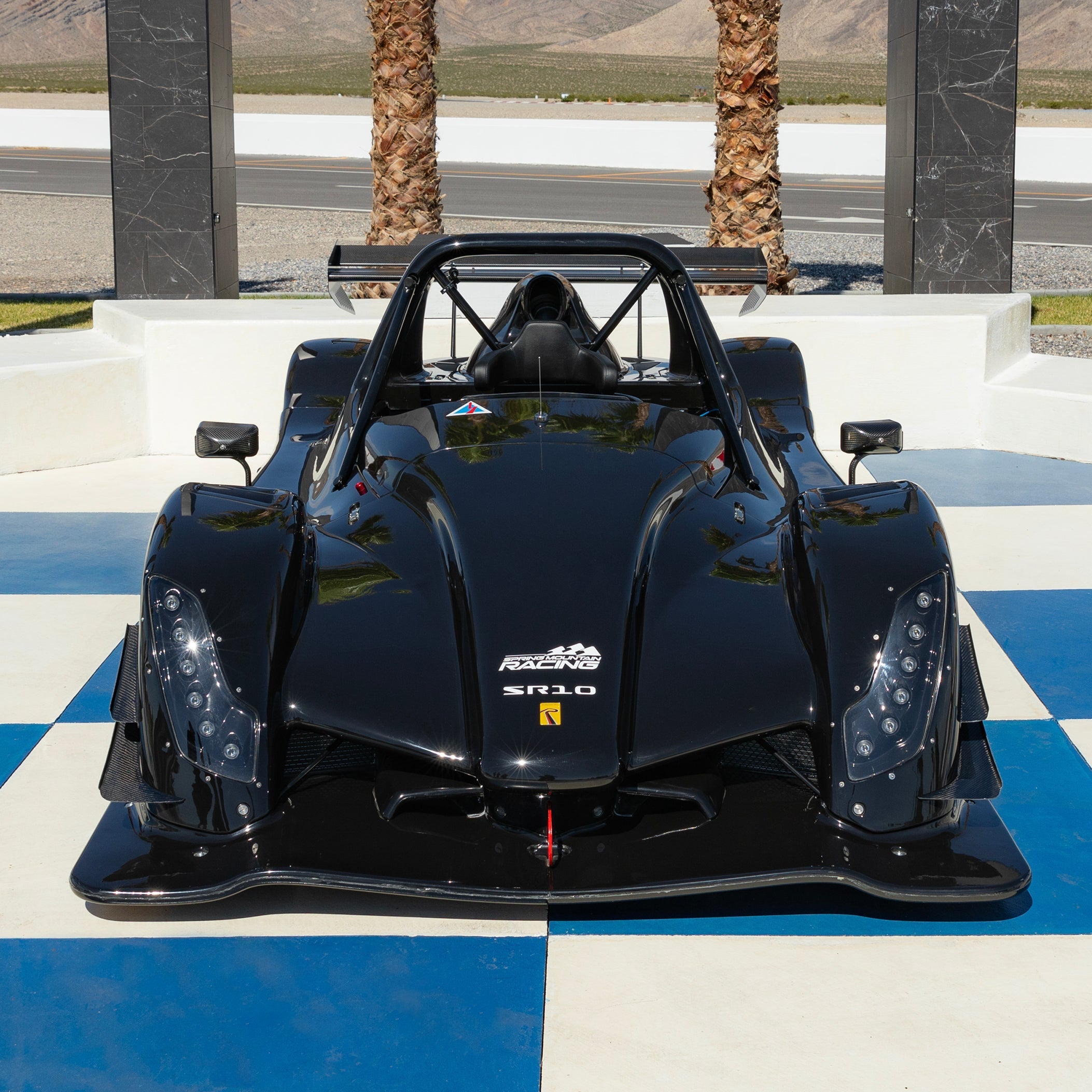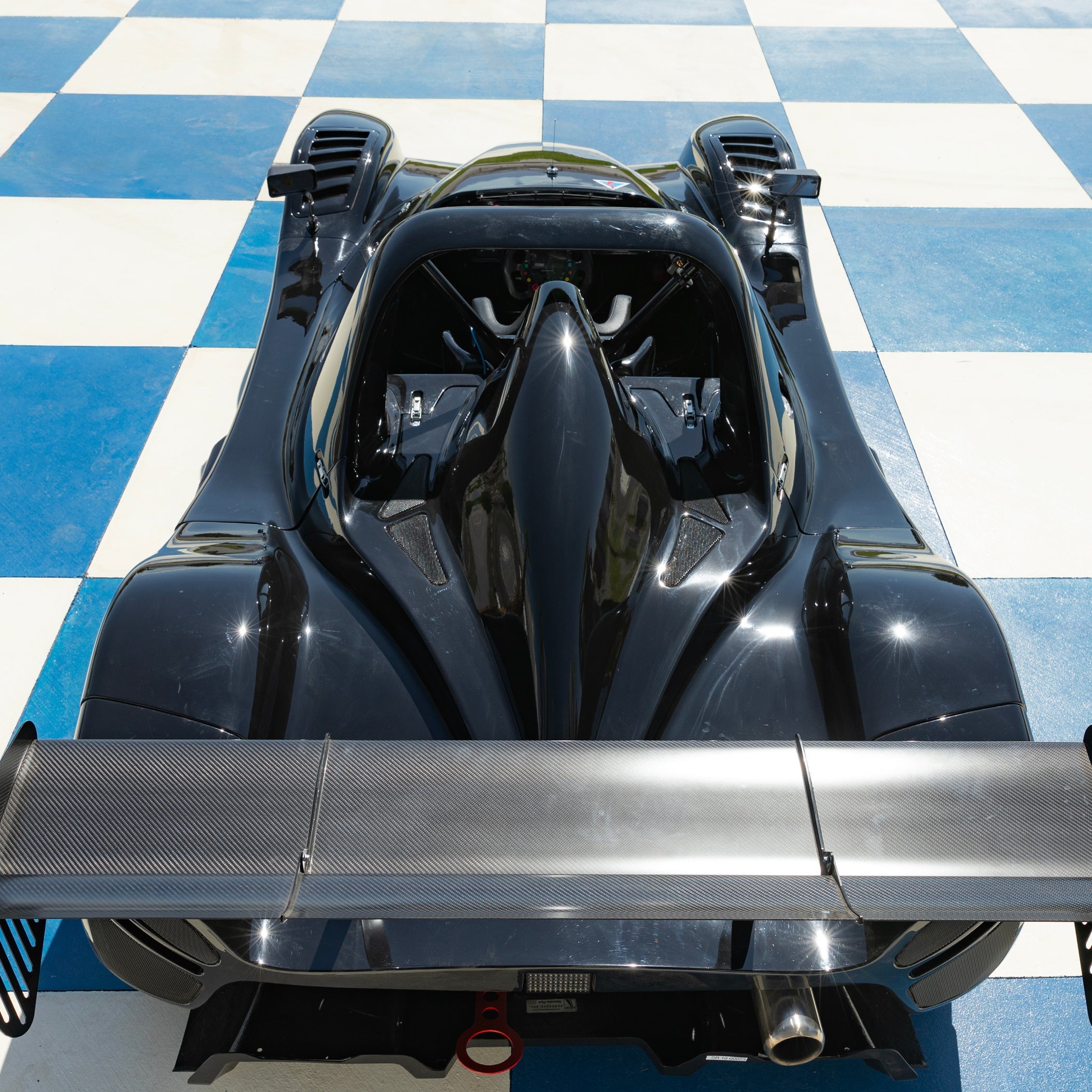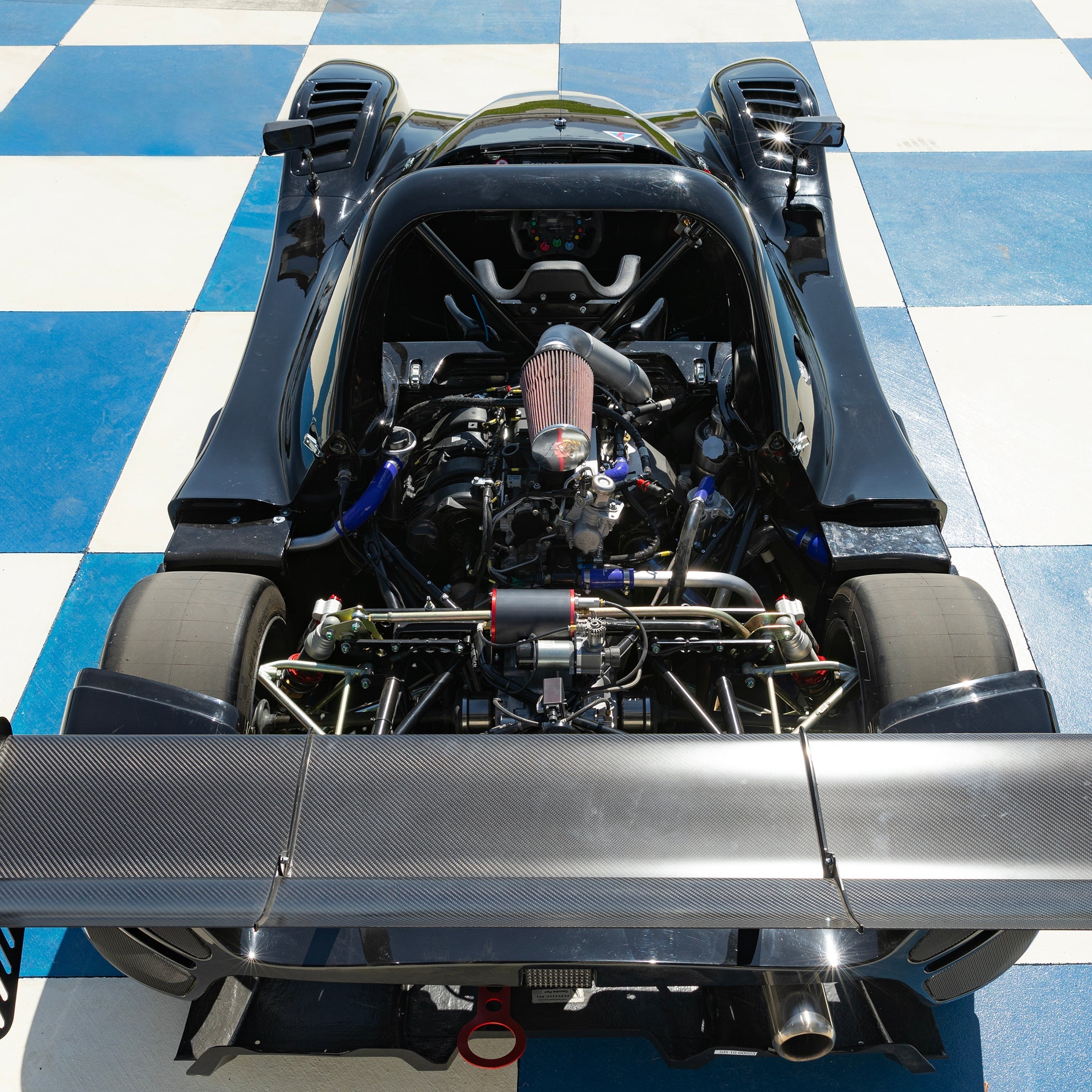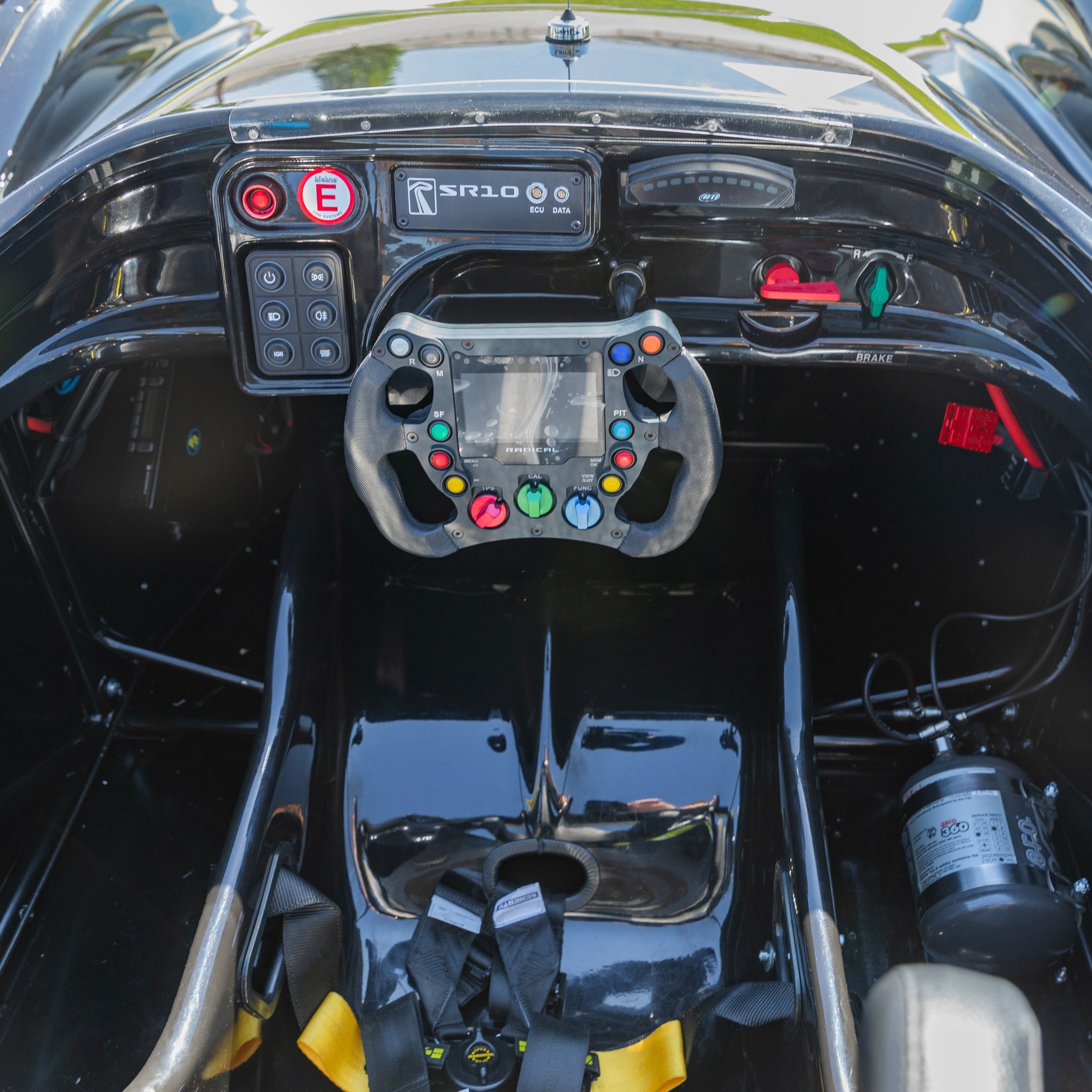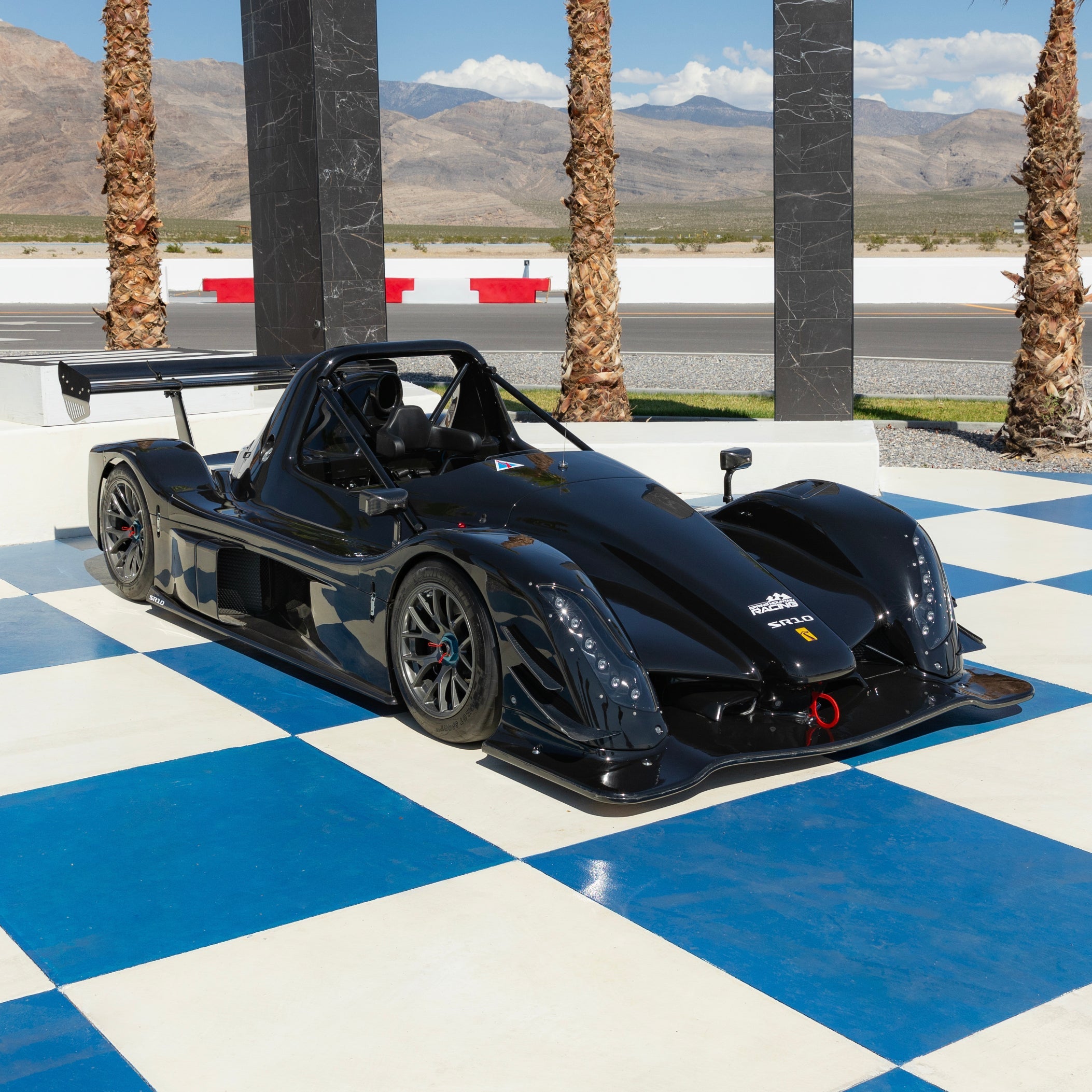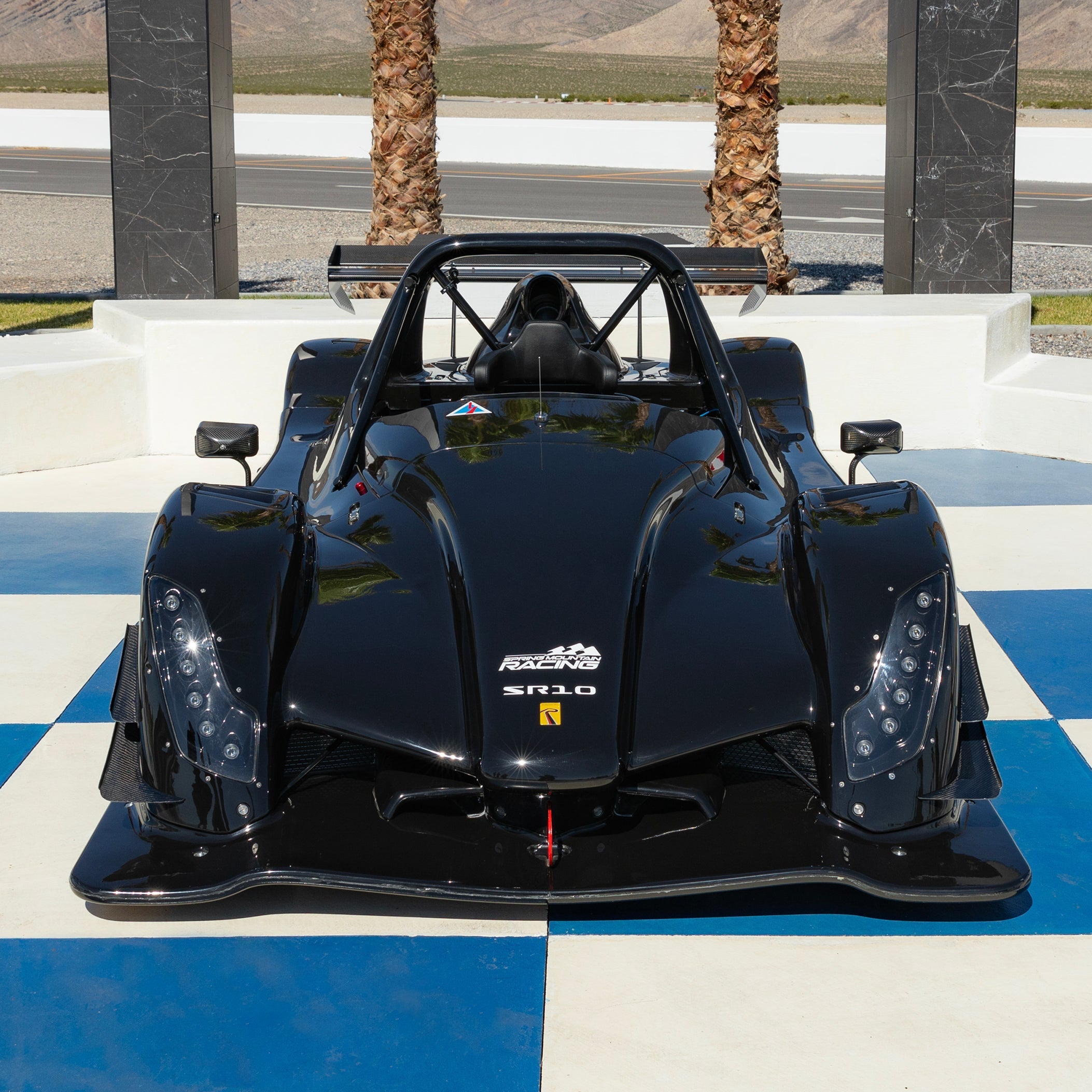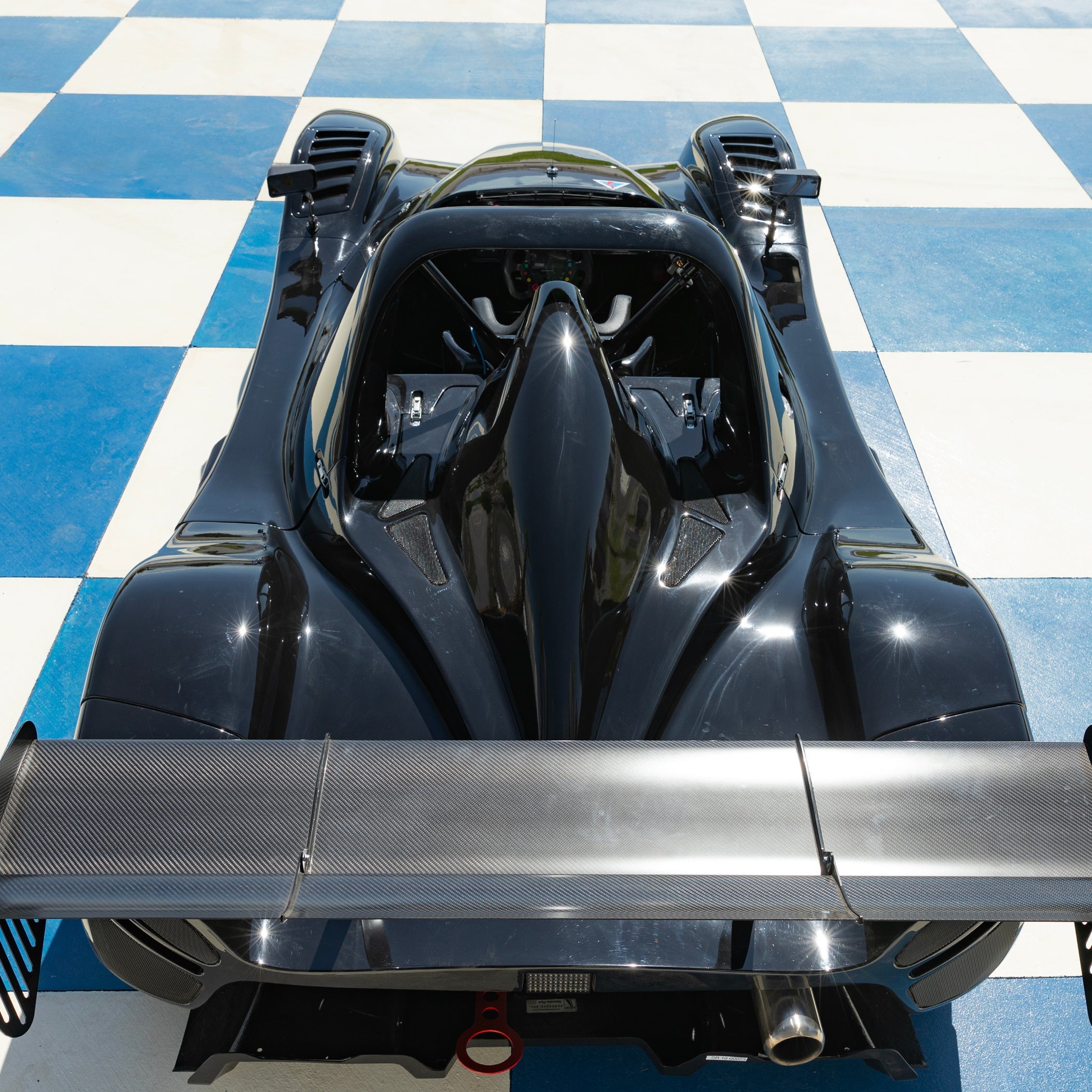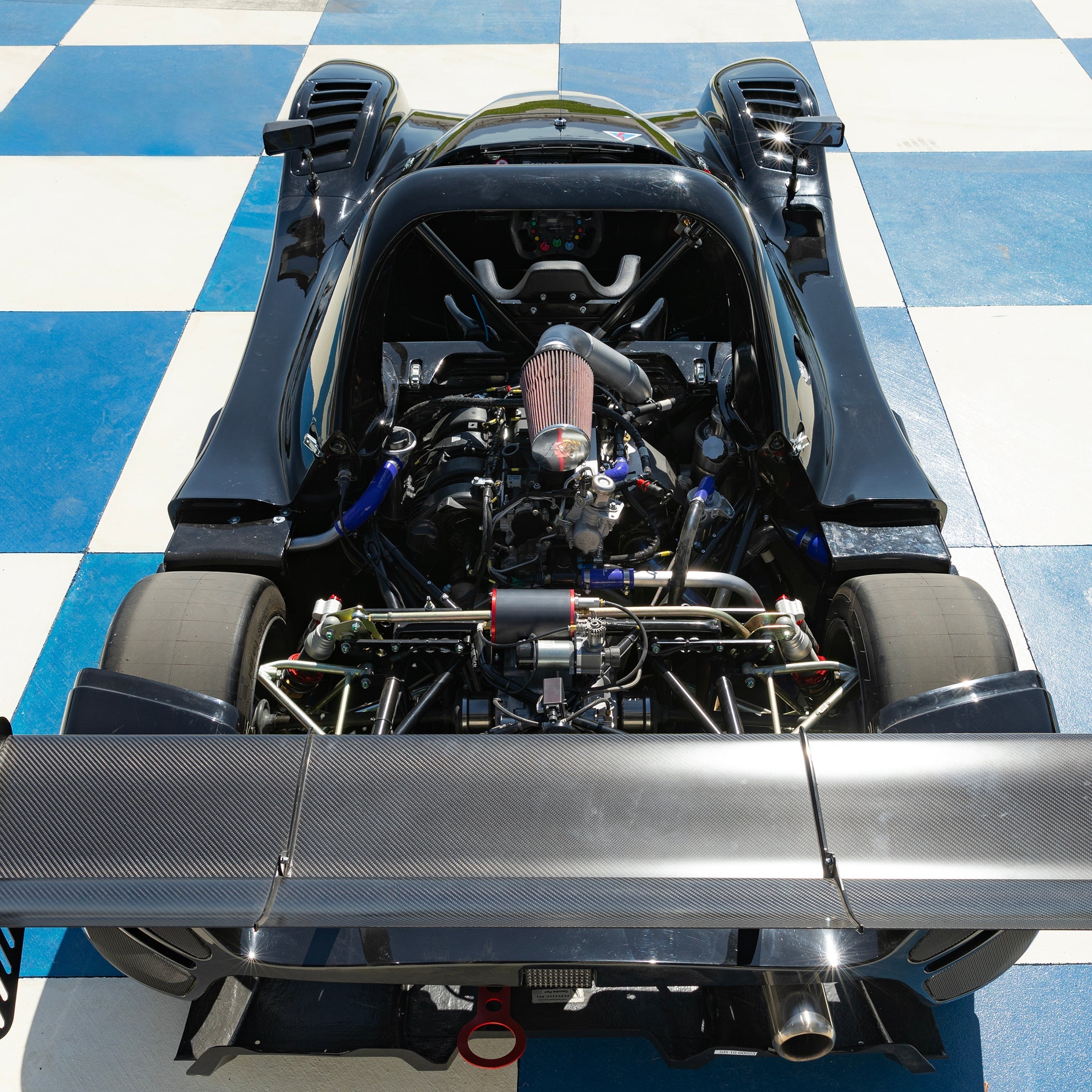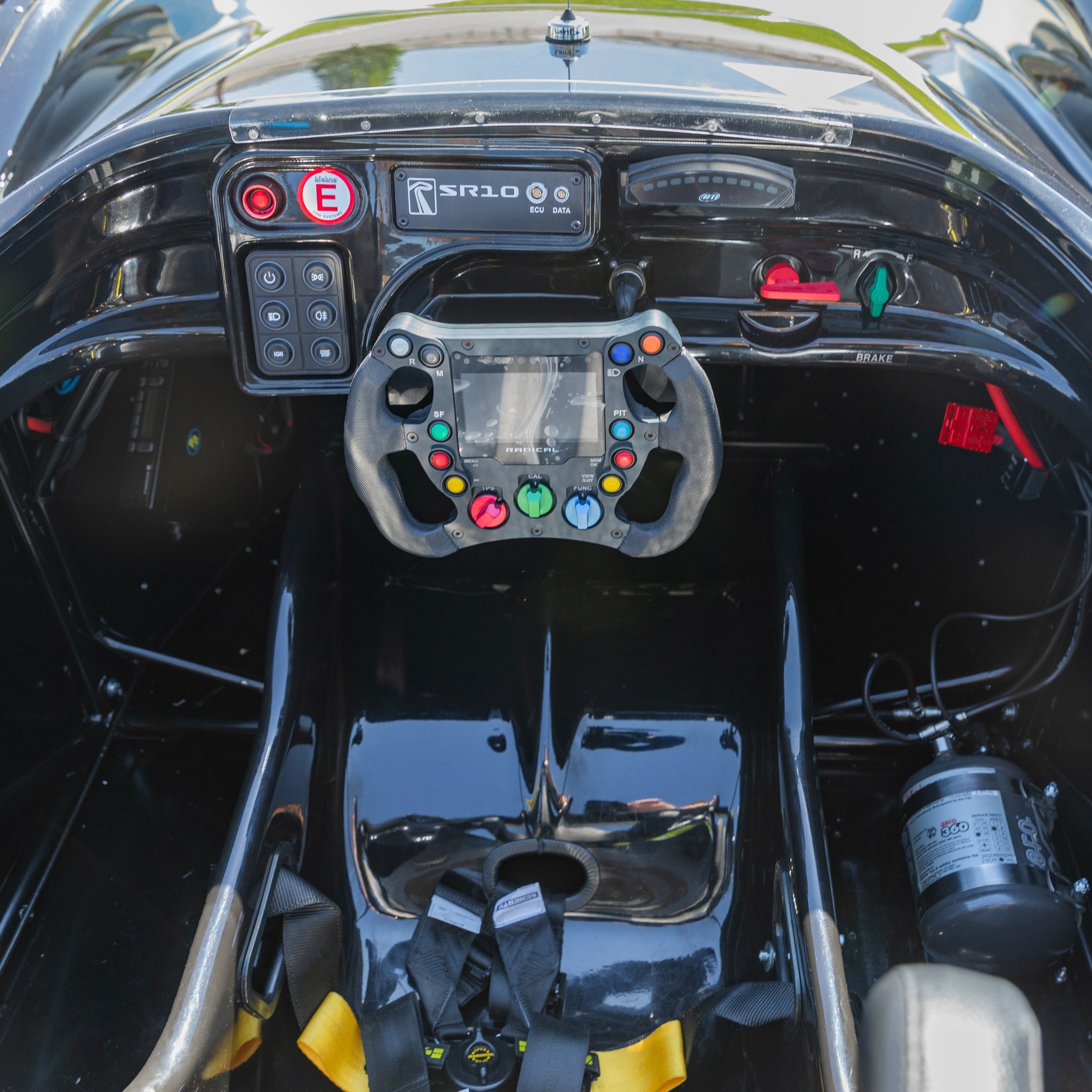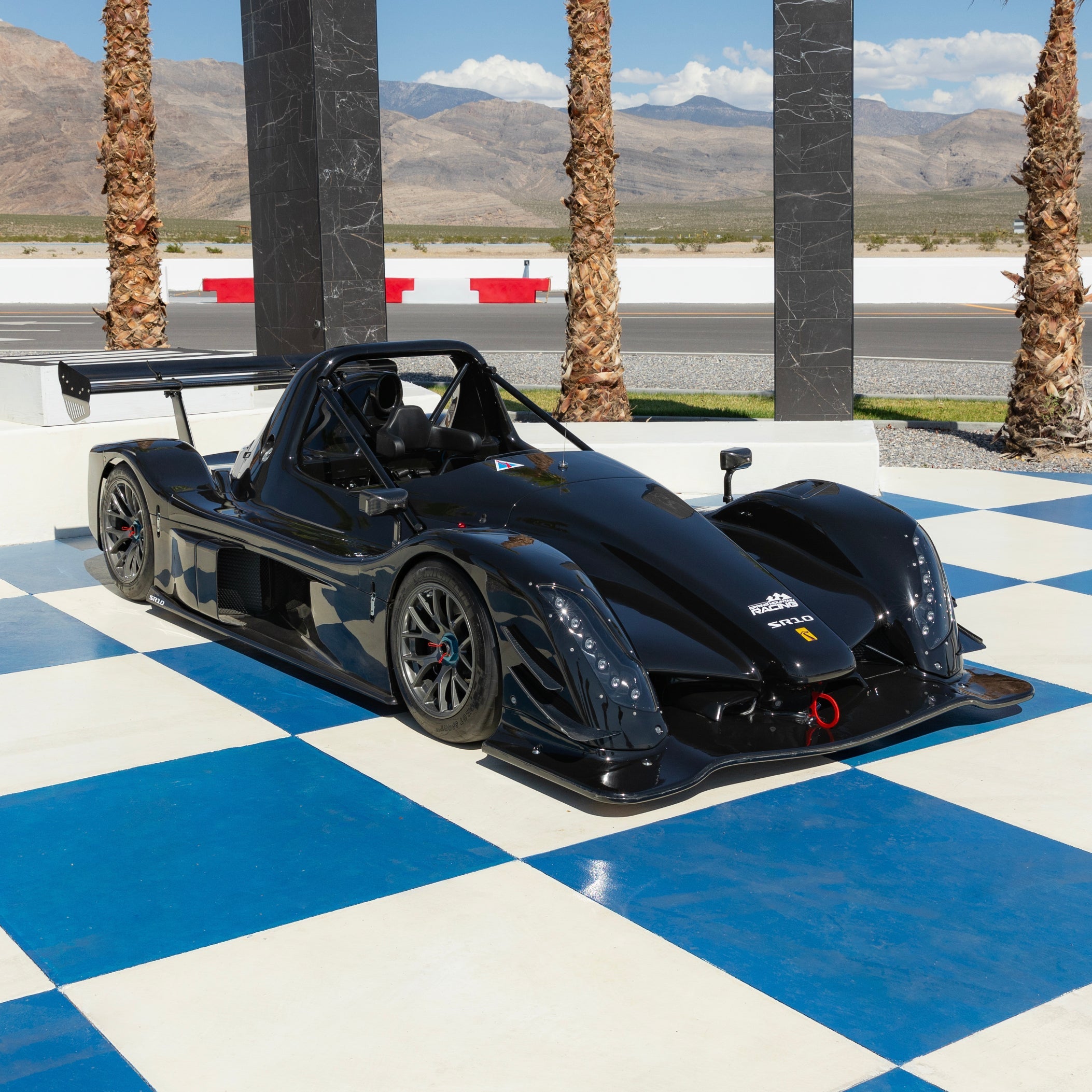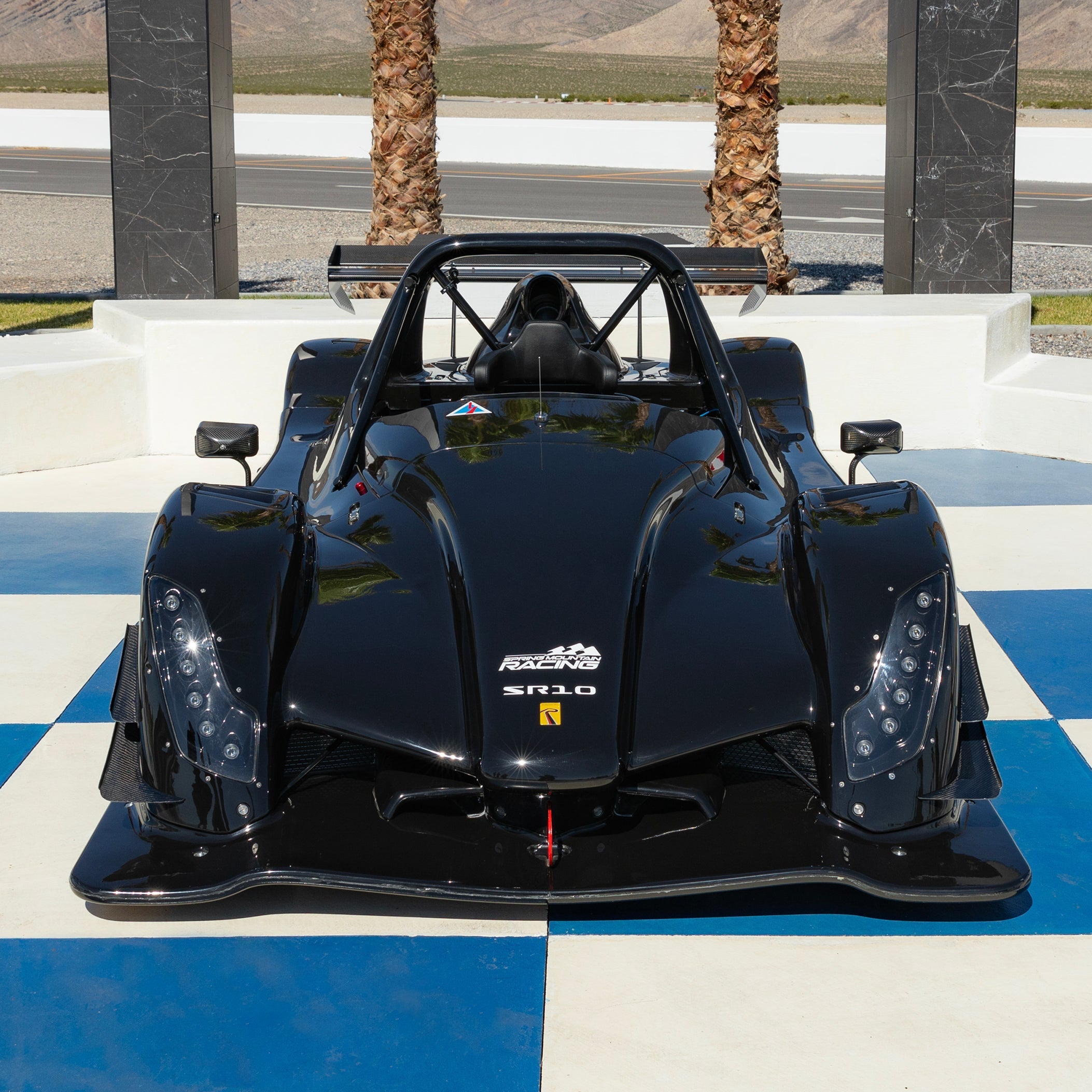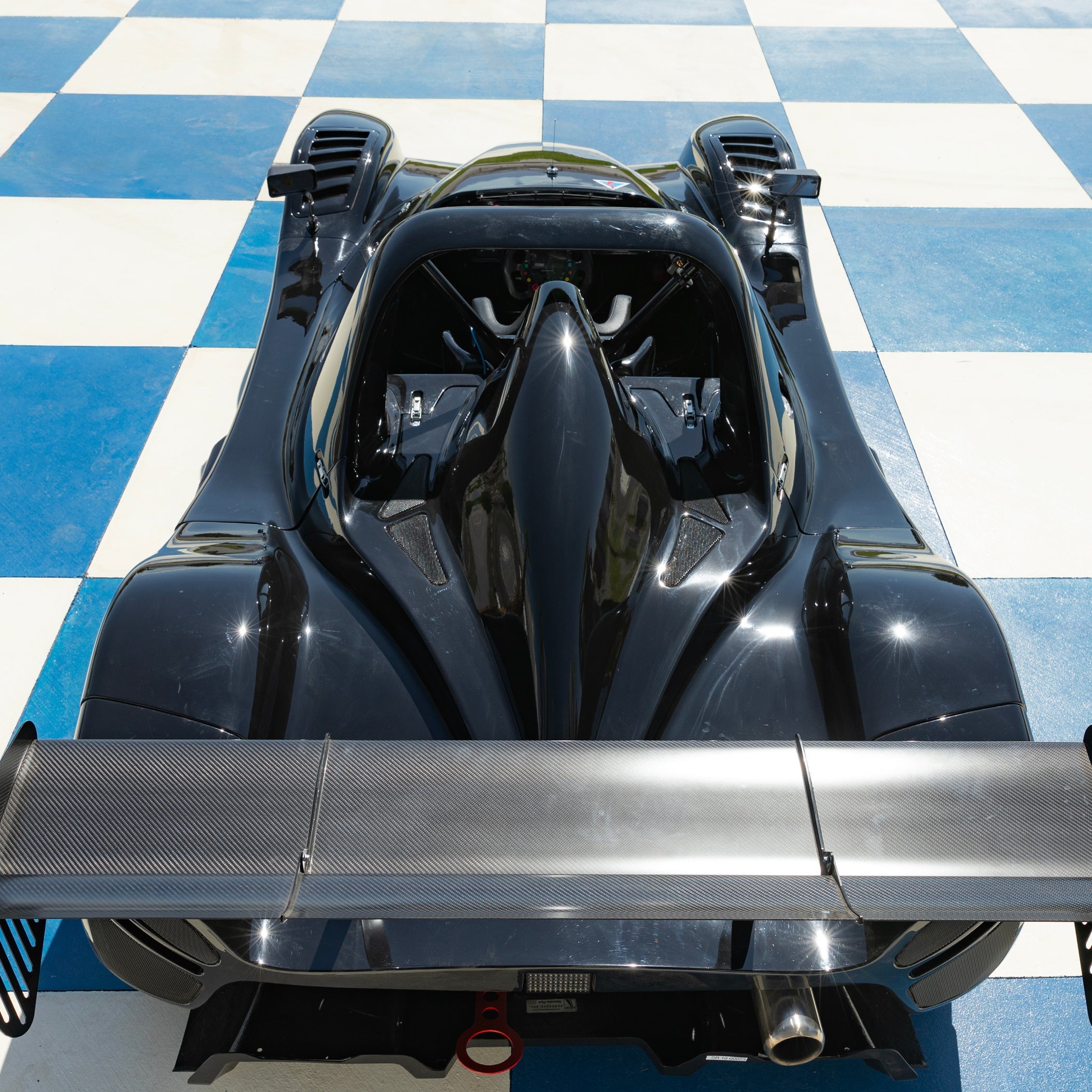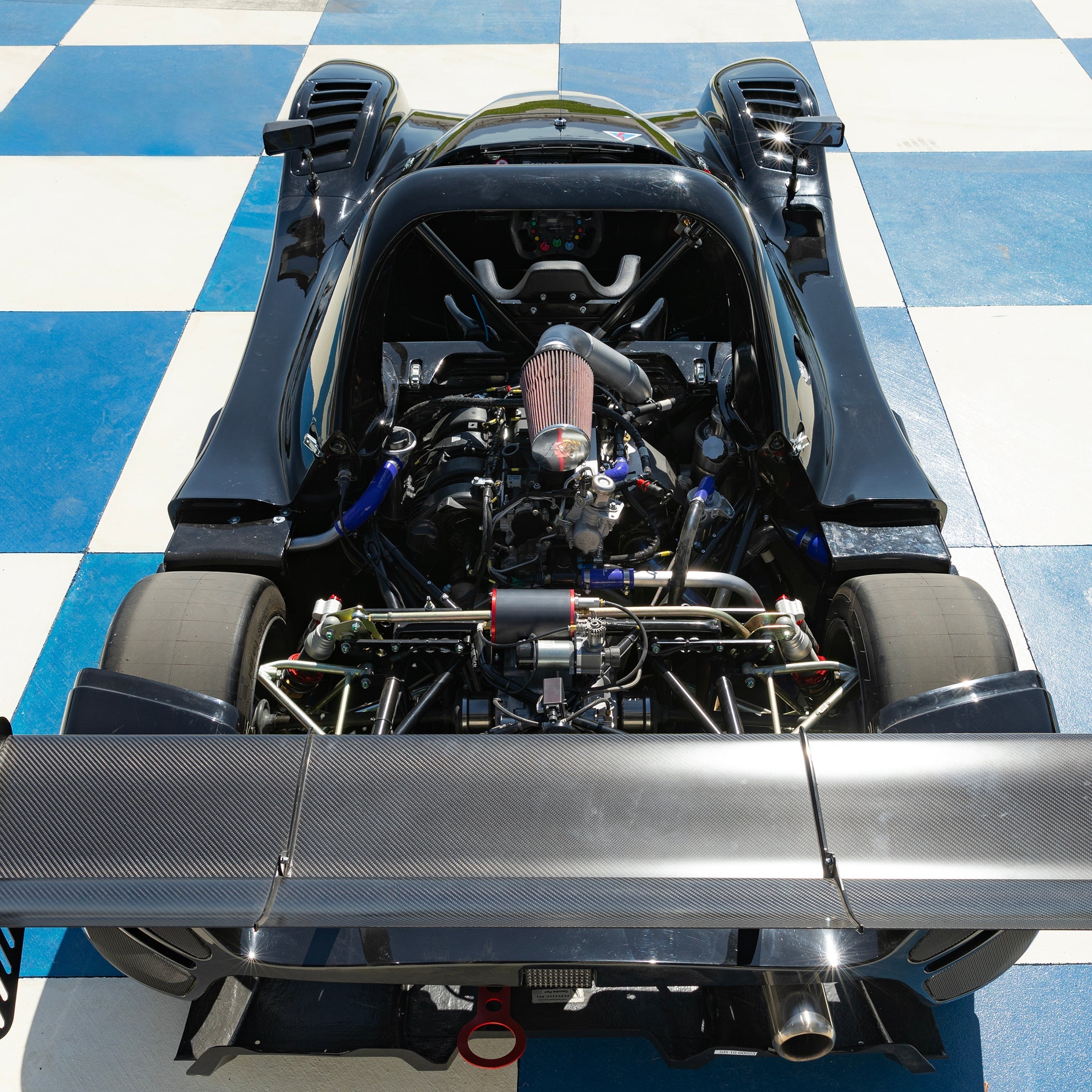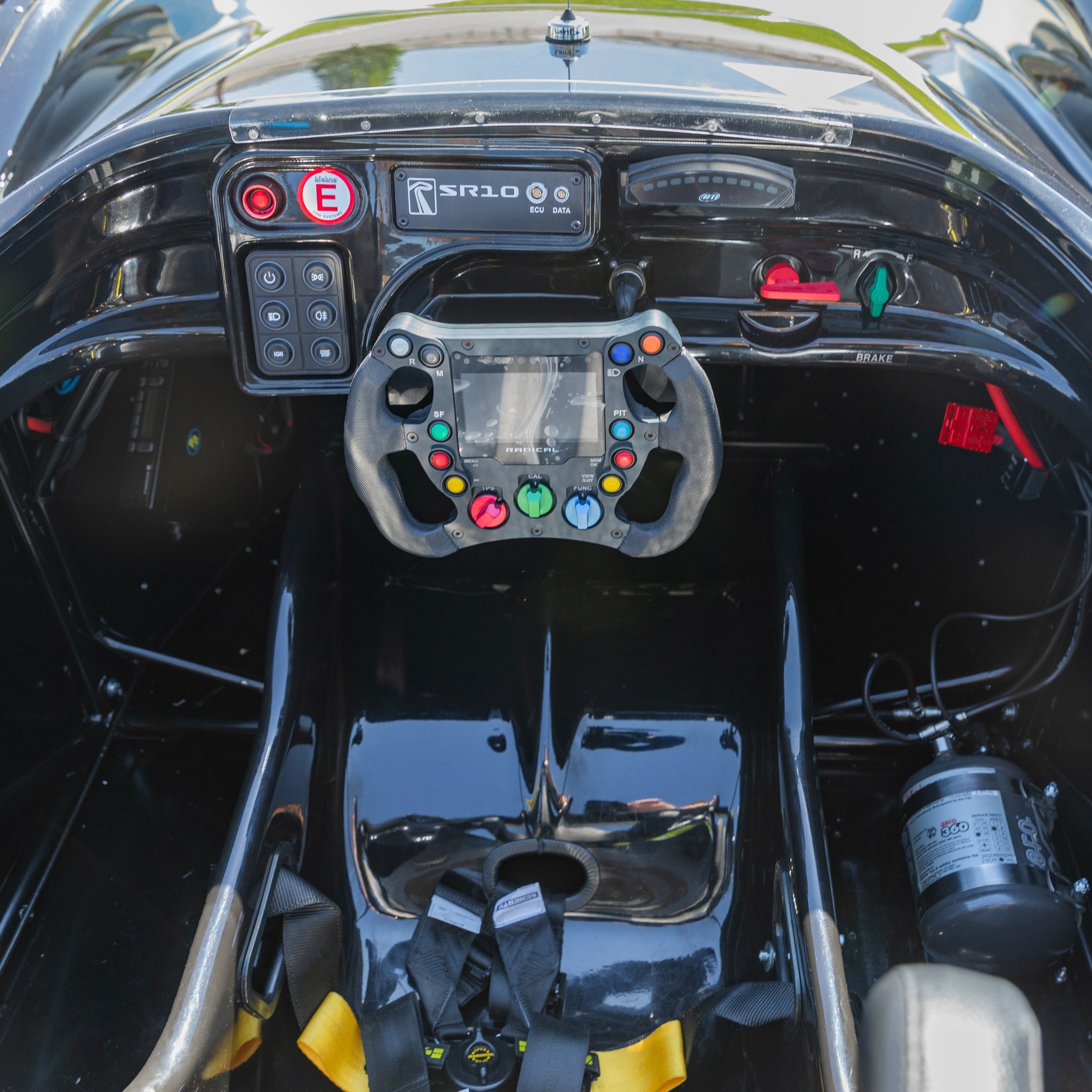 Radical 2021 SR10 - Brand New Pre-Owned with Zero Hours!
This 2021 Radical SR10 is the latest evolution of Radical's legendary sports racing cars. Built for performance enthusiasts and professional racers alike, the SR10 combines cutting-edge technology with an exhilarating driving experience. Whether you're looking for a competitive track machine or a thrilling weekend racer, the SR10 has you covered.
Key Features
Powerful Engine: The SR10 is powered by a high-performance 2.3-liter EcoBoost engine, producing up to 425 horsepower.

Lightweight Chassis: Its lightweight construction and FIA-compliant safety features ensure optimal performance and driver protection.

Aerodynamic Excellence: Designed for maximum downforce and high-speed stability, the SR10's aerodynamics keep you glued to the track.

Adjustable Suspension: Fully adjustable suspension allows you to fine-tune the SR10's handling to your preferences and track conditions.

Data Logging: Integrated data logging system helps you analyze and improve your driving skills.
Engine Performance
Type: Ford EcoBoost 2.3-liter, 4-cylinder turbocharged engine

Power: Up to 425 horsepower

Torque: 380 lb-ft (516 Nm)

Acceleration: 0-60 mph in approximately 3 seconds
Top Speed
Estimated: 170+ mph (273+ km/h)
 Design
The Radical SR10 features a sleek and aggressive design optimized for aerodynamics. Its low-slung body, large front splitter, and rear wing work together to generate significant downforce, ensuring superior grip and stability at high speeds.
 Interior
The driver-focused cockpit of the SR10 is designed for racing performance. It features a quick-release steering wheel, comfortable racing seats with multi-point harnesses, and a digital dashboard with essential data displays.
 Safety
Safety is paramount in the SR10, and it meets the stringent FIA safety regulations. Key safety features include:
Full roll cage

FIA-approved racing harnesses

Fire suppression system

HANS-compatible seats
For the ultimate in track performance, choose the 2021 Radical SR10. Experience the thrill of pure speed and precision on the racetrack. Don't miss out on the opportunity to own this exceptional sports racing car.
ENGINE
RPE-Ford 2261cc, 425bhp & 380ft-Ib, turbocharged engine with direct injection, twin-independent variable cam timing and drive-by-wire throttle

Custom Garrett turbocharger

Forged motorsport pistons, connecting rods and bespoke dry-sump system

Latest Life Racing ECU with detailed interrogation function for maintenance and analysis

High-flow racing exhaust system
POWERTRAIN
Six-speed Hewland sequential transaxle

Radical developed paddle-activated gearshift system with auto-blipper

Automatic torque-biasing limited slip differential

Mid-engine, rear-wheel-drive
BODY
Lightweight spaceframe chassis with FIA-specification safety cell and crash structure

LMP-inspired, high-downforce composite bodywork

LED race lighting including FIA high-intensity central rain light

Bi-plane high-downforce rear wing and under-body rear diffuser

Composite mirrors

Sculpted dual-angle rear wing endplates
SUSPENSION
Fully adjustable Nik-link suspension system, front and rear unequal length top and bottom wishbones, fabricated uprights, front and rear adjustable pushrods

Forged center locked hubs

Interchangeable anti-roll bars

Intrax triple-adjustable dampers with Anti-Roll Control (ARC) technology
BRAKING
Radical four-pot calipers on 300mm x 35mm front, 300mm x 26mm rear fully-floating 48-vane disc brakes
COCKPIT
Two-seater chassis with twin or single-seat options, optimized for use with a molded race seat insert

AiM Formula Wheel with integral LCD display, lightweight shift paddles and on-wheel switching.

Display functions include LCD rev counter, gear indicator, shift light and engine/gearbox strategy manettino controls

Ergonomic dashboard with waterproof, backlit momentary touchpad

Dash-mounted brake bias adjuster

Wind deflector
DATA & ELECTRICS
Solid-state AiM Technologies Power Distribution Module (PDM) with Controller Area Network (CAN) linked wiring and telemetry

Data integration allowing additional data logging including tire pressure and temperature monitoring, and laser ride height logging
SAFETY & SECURITY
FIA specification, foam filled 77L fuel cell

Full electronic fire extinguisher system
WHEELS & TIRES
Radical center lock, cast aluminum wheels

8" x 15" dia. front and 10.5" x 16" dia. rears
DIMENSIONS
Length: 4077 mm

Width: 1799 mm

Height: 1093 mm

Weight: circa 725 kg